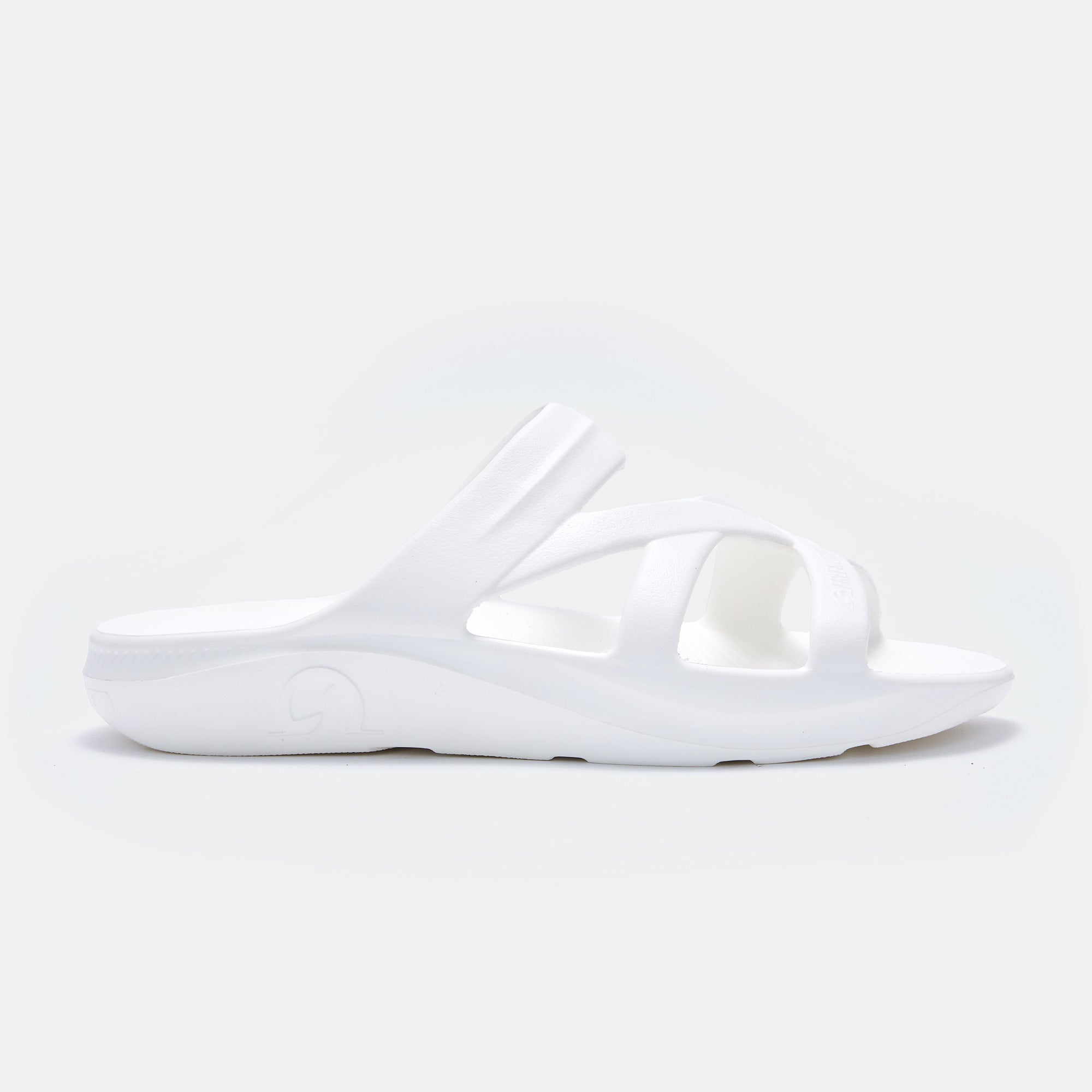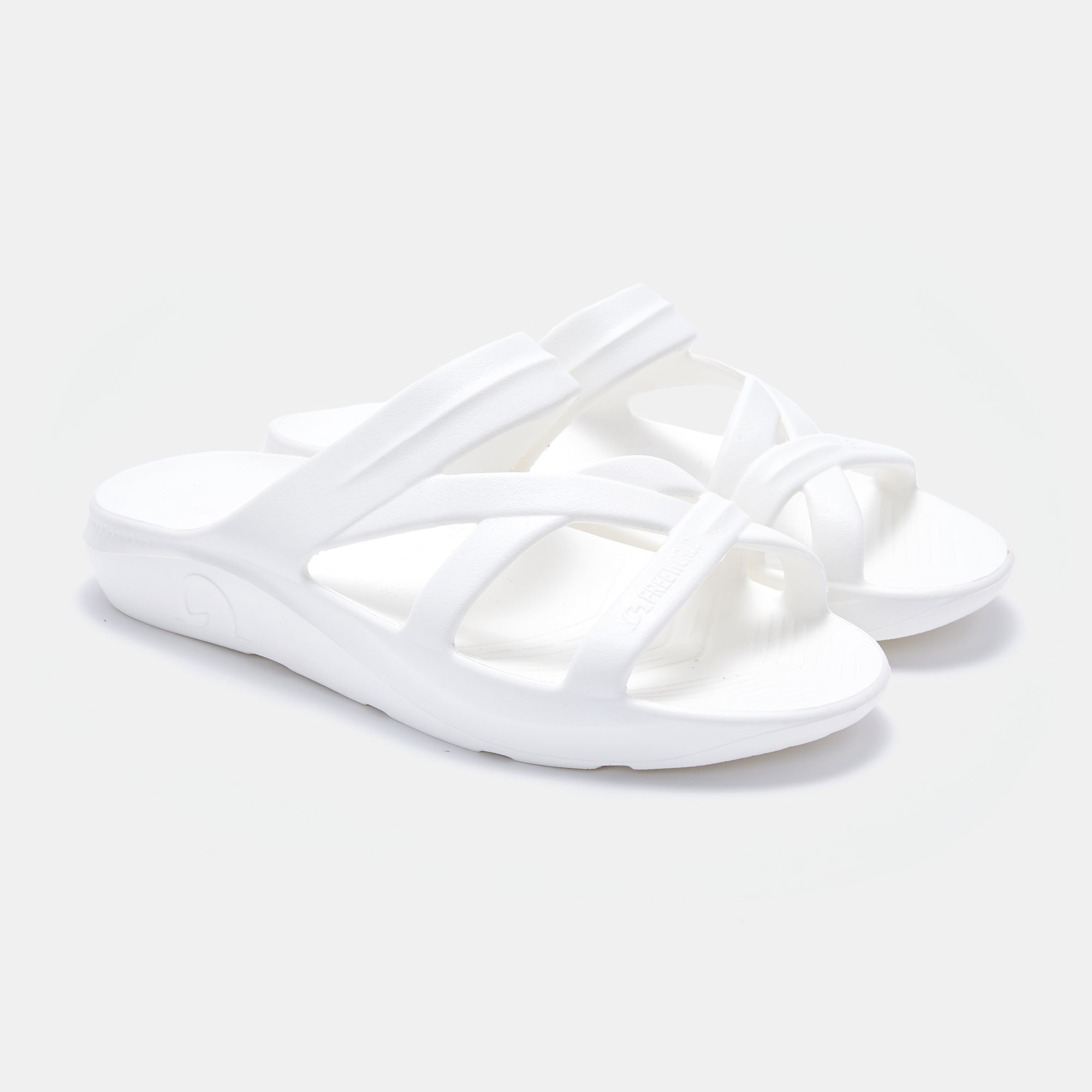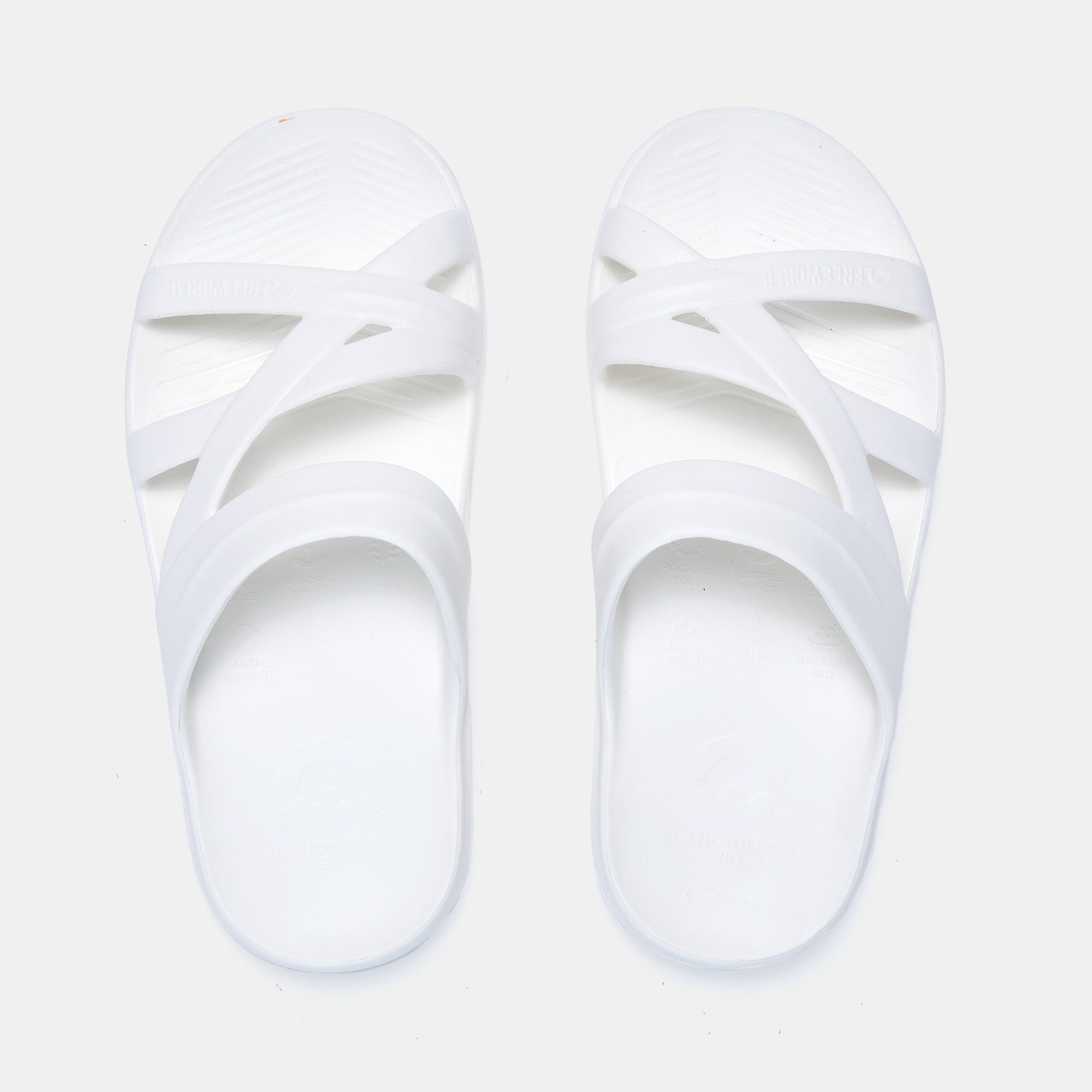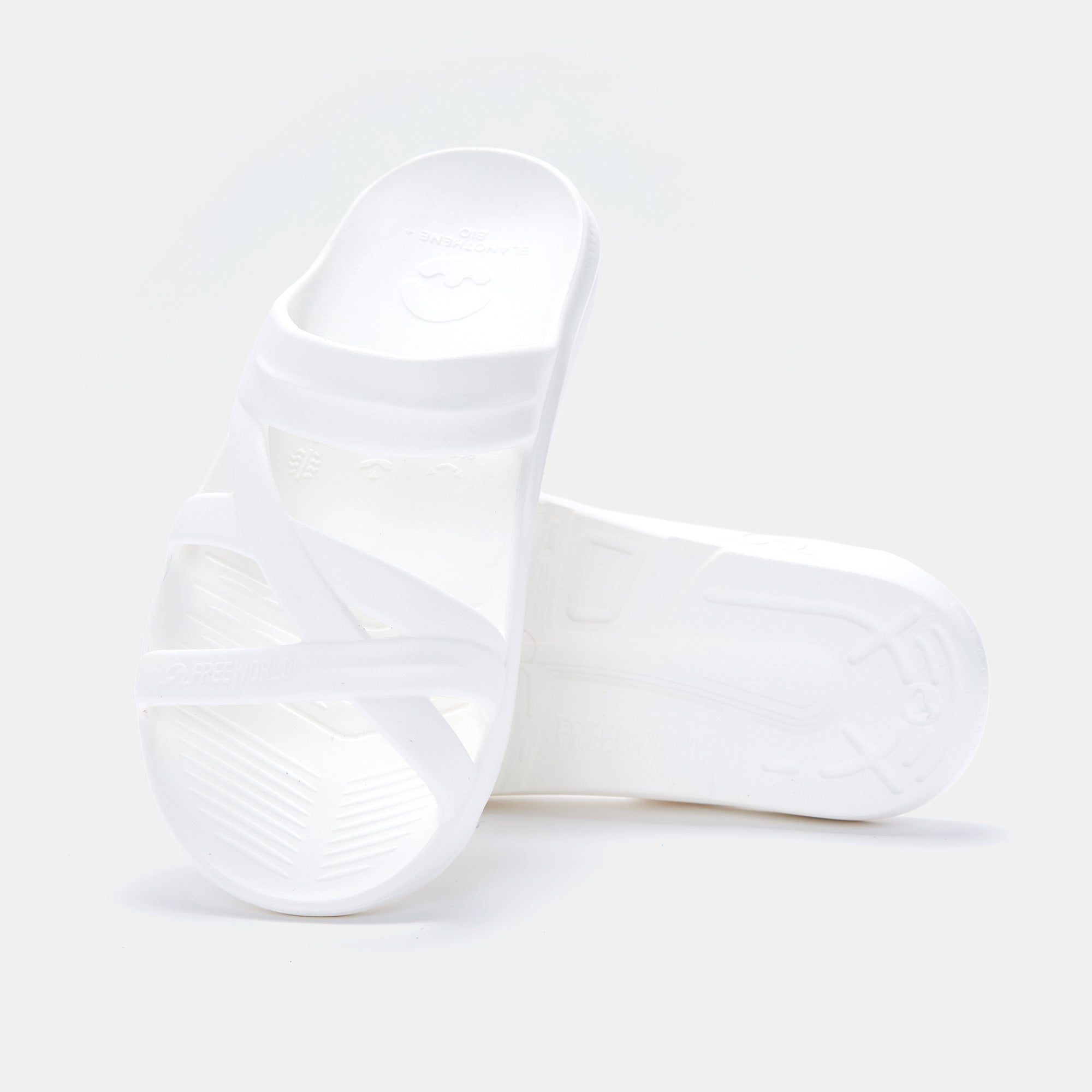 Bio-Strap Slide - White
The BIO Strap is the perfect combination of control and comfort! Featuring a breezy airflow design, these sandals keep your feet cool and calm on even the hottest days. Ultra-soft, lightweight and providing a nearly barefoot feel, the anatomically designed footbed offers advanced arch support and cushioning. Don't settle for boring, uncomfortable sandals - upgrade to our stylish cross strap design and step into a world of unparalleled comfort.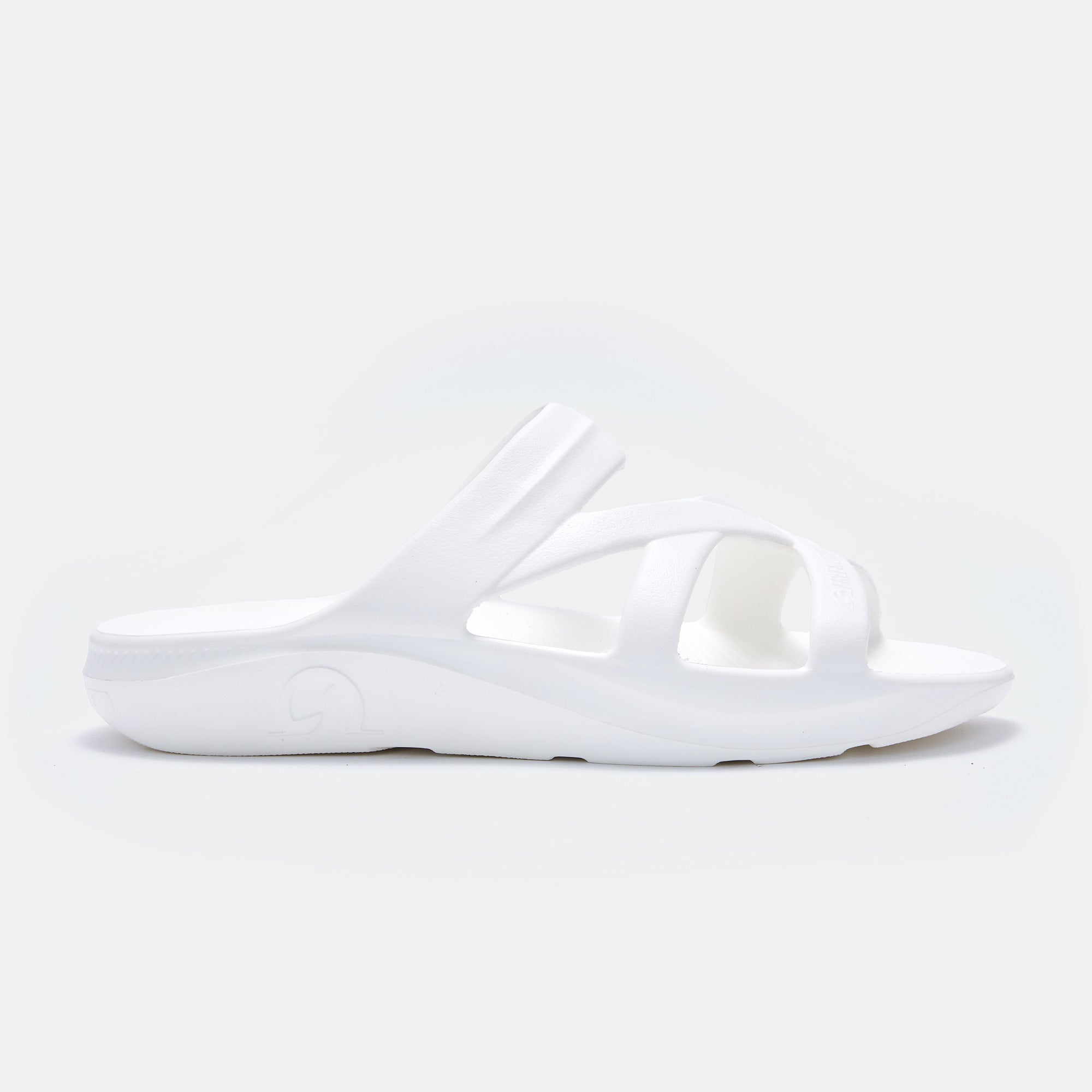 This product has no reviews yet.
Regular flip flops aren't doing your feet any favours. The BIO-Style range was created to restore your feet and keep them happy.
Designed for Recovery
Our ultra-soft yet ultra-supportive BIO-Style sandals provide superior structure, shock absorption and comfort.
Machine Washable
and odour resistant
Arch Support & Toe Protection
supports and protects the foot
Elanothene+C™ Rocking Sole
for Skin-Soft comfort & impact absorption
Massage Footbed
loosens & warms down muscles
Four-way Channel Outsole
distributes weight evenly reducing strain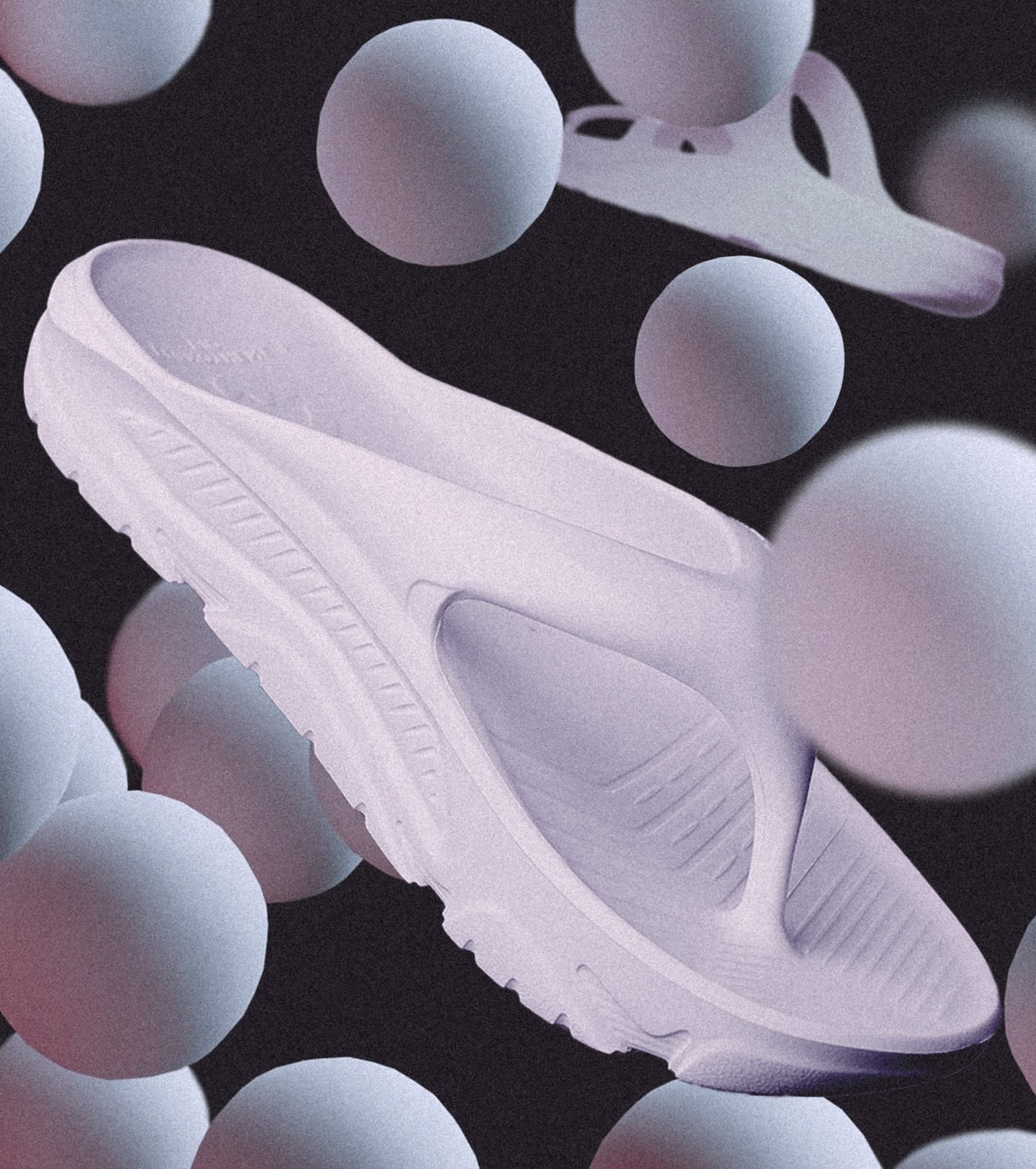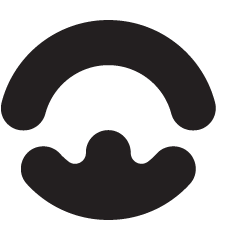 Built for Stability
Our entire RECOVERY© range is made from our skin-soft ElanotheneTM - ensuring maximum comfort and impact absorption.
REST. RELAX. REPAIR. RESTORE.